Meet The Team, Calendar Girls and our Gorgeous Chapterettes
If you have any ideas you would like implemented in our Calendar year, please contact any of us Jude, Steph or Val and we will endeavour to put your idea forward.
If you're really keen on helping our hard working crew and would like to take on a "Hoot" yourself or share with other Members, we would be delighted to hear from you and we will be happy to help in any way we can.
​
THIS IS YOUR CHAPTER, HELP MAKE IT Simply the Best!
A lot of hard work goes on behind the scenes looking after our Membership so we can continue to have Fun, Friendship and Frivolity! Ideas and plans for various "Hoots", simple get-togethers, others a bit more wild!, various coffee mornings and monthly lunches, just about anything that can give us a few laughs and enjoyment. The Team and the Calendar Girls meet regularly to fill our calendar with fun and enjoyable hoots.
Val




(Silver Lady)



Treasurer
& Membership
Marie
(Merrie England)
Birthday Fairy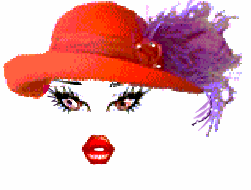 ...and now our Gorgeous Chapterettes...
We do request when you're on Official Duty (when the "Hoot" is marked on our Calendar) that you wear your RED HAT and purple attire with pride. You can bling up as much as you wish. You will find the public will love how you look and you will bring smiles from onlookers wherever you go.
​
In your Birthday month, reverse your colours, PURPLE HAT and red attire, you will get lots of "Happy Birthday" wishes.